Mitsubishi Electric qualified as CBTC Supplier by New York City Transit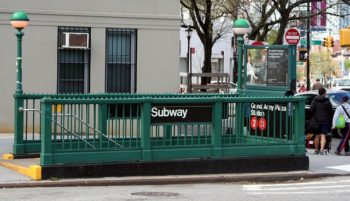 Misc
Posted by Patrick Haddad
Mitsubishi Electric Power Products, Inc. (MEPPI), which also manufactures power transformers, has been qualified by the Metropolitan Transportation Authority (MTA) to supply CBTC systems to New York City Transit (NYCT).
MEPPI's qualification program of Mitsubishi Electric Corporation (MELCO)-designed Communication-Based Train Control (CBTC) technology included successful execution, testing and verification of NYCT's interoperability requirements.
For over 5 years, both MEPPI and MELCO worked together to successfully demonstrate that Mitsubishi Electric's CBTC technology met NYCT's stringent requirements for functionality and safety. Mitsubishi Electric is now qualified by NYCT to participate in the MTA's signalling modernization plan, which is expected to continue through 2031.
In 2019, prior to the pandemic, NYCT operated a fleet of over 6,600 subway cars serving approximately 5.5 million riders each day and 1.7 billion people each year. NYCT plans to modernize its network of signalling systems with the objectives of increasing rider safety, expanding passenger capacity, and improving system reliability. These CBT enabled improvements are a critical initiative within NYCT's ongoing effort to better serve the needs of its riders.
Source: MEPPI
Photo (for illustrative purposes): New York / Joe Zlomek / Pixabay / free for commercial use
Comments