Heavy Electrical Complex to be privitised by June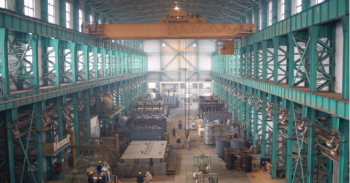 Companies
Posted by Patrick Haddad
The government of Pakistan has reportedly shortlisted investors for the privatisation of transformer manufacturer Heavy Electrical Complex.
Officials told a weekly meeting on privatisation transactions that 12 expressions of interest had been shortlisted for HEC. The meeting was chaired by Minister for Privatisation Mohammedmian Soomro.
In November, Cabinet Committee on Privatisation approved the transaction structure for the divestment of 96.6 per cent shares of HEC. This was the seventh transaction approved since the start of the privatisation plans adopted in October 2018.
HEC has a high-quality power transformer manufacturing facility with an annual production capacity of 3,000 MVA, as well as assets totalling nearly $23 million,
Privatisation Commission planned to re-initiate the process for the hiring of a financial adviser by mid of March this year to attract competitive bidding for the privatisation of Sindh Engineering Limited.
"Issues with other related ministries should be resolved immediately to expedite transactions. There should be a very active follow-up at all relevant levels," he said.
The progress on power plants of National Power Parks Management Company Limited, Pakistan Steel Mills, First Women Bank, Pakistan Engineering Company Limited, House Building Finance Company and SME Bank was also discussed at the meeting.
Source: The News
Photo courtesy of Heavy Electrical Complex
Comments