Hitachi ABB Power Grids launch new Smart Digital Substation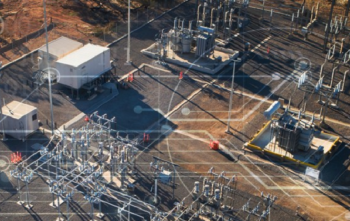 Substations
Posted by Patrick Haddad
Hitachi ABB Power Grids has announced the launch of its Smart Digital Substation, with the unique predictive, prescriptive and prognostic capabilities of Hitachi's industry-leading Lumada Asset Performance Management (APM) solution.
The Smart Digital Substation forms part of a new wave of innovation that began with the recently announced integration of Hitachi ABB Power Grids' Digital Enterprise software into Hitachi's Lumada ecosystem. 
 
By replacing copper wires with fiber optic cables, the Smart Digital Substation enables companies to reduce their carbon footprint with a smaller site and plan the next steps in their digital journey by employing digital technology and analytics in their operations today. 
On any given day, operators are now empowered with more data on every aspect of their facility – from the composition of a circuit breaker's insulation (a red flag for potential catastrophic failure) to using unstructured video footage to help determine the probability of unplanned downtime for primary equipment throughout the substation.  
The Smart Digital Substation also makes it possible to increase reliability, integrate new forms of cleaner energy and deliver energy services in smarter, safer ways – necessities for navigating the shift towards more distributed and less predictable renewable power generation.
The digital substation market is projected to grow at a CAGR of 7.1 percent over the next five years from $6.4 billion in 2020 to $9.1 billion by 2025.
"Substations remain critical for grid reliability and resilience. Today's digital substations bring both to new levels, while typically introducing new automation and asset management capabilities," said Rick Rys, senior consultant at ARC Advisory Group.
"With the launch of its new Smart Digital Substation offering, Hitachi ABB Power Grids has enhanced its asset performance management prognostics that use models of key grid assets such as transformers, wires, insulators, and other substation equipment. This offers the potential to further improve substation productivity, sustainability, and reliability." 
Source and image: Hitachi ABB
Comments