Deutsche Boerse announces Siemens Energy as new member of stock index DAX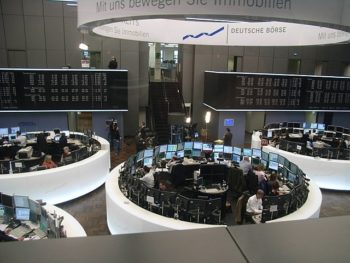 Companies
Posted by Patrick Haddad
Deutsche Börse has announced the addition of Siemens Energy to the stock index DAX.
A few months after listing in the Prime Standard of the Frankfurt Stock Exchange, Siemens Energy will be included in the most important German stock index DAX.
The change in the DAX composition will become effective on March 22. The energy technology company Siemens Energy was carved-out from Siemens AG last year and has been listed as an independent company since September 2020.
Christian Bruch, CEO Siemens Energy: "The fact that we will become a DAX member so soon after our initial listing on the stock exchange is a great recognition of our company's proposition and the commitment of our employees."
"As a leading energy technology company, we want to actively shape the energy transition and grow profitably. Becoming a DAX member is a motivation for all of us to consistently pursue this goal for the benefit of our stakeholders."
Source: Siemens Energy
Photo (for illustrative purposes): Frankfurter Börse / Desert Eagle / Wikimedia / Public Domain
Comments