SGB MY DELIVERS OVER 100 TRANSFORMERS FOR MASS RAPID TRANSIT RAIL SYSTEM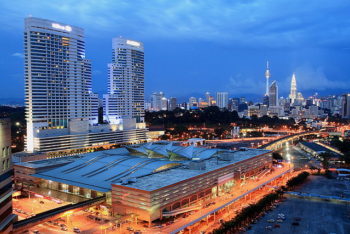 Misc
Posted by Patrick Haddad
SGB Malaysia has delivered over 100 cast resin transformers to the Klang Valley Integrated Transit System.
The economic and technological centre of Malaysia is located in the "Klang Valley". This conurbation includes the capital Kuala Lumpur, Sungai Buloh and Putrajaya as Malaysia's administrative centre. In order to further improve the infrastructure in this conurbation with its approximately eight million inhabitants, the existing rail network is currently being expanded with an additional rail line.
The line will have a length of just over 50 kilometres at its planned start in 2023, of which about a quarter will be underground. The rapid transit system will then transport around half a million passengers, all fully automated. It will thus be the fourth driverless line in the Klang Valley.
SGB MY was awarded the contract for more than 100 auxiliary transformers in cast resin design in 2018. Meanwhile, all cast-resin transformers with power ratings ranging from 160 kVA to 4,000 kVA have successfully passed their tests and have been delivered. In the final phase of delivery, the customer's quality audit was also successfully carried out.
For SGB MY, the Malaysian member of the SGB-SMIT Group, this order will certainly have an impact on the company's future: By supplying the cast resin transformers, the team is establishing itself even more as a reliable partner for the rail industry – an important market advantage in a country that also relies heavily on rail for mass transportation in urban mass transit.
Managing Director Andreas Unterweger honoured the order with a milestone celebration during the acceptance test for the project's 100th transformer. In a short speech, he thanked the team for their commitment and emphasized the importance of this project for the site.
Source: SGB-SMIT
Photo (for illustrative purposes): KL Sentral at night / Akira Mitsuda / Wikimedia / CC BY 3.0
Comments