H2scan Names Bill Whitehead International Accounts Sales Director for Transformers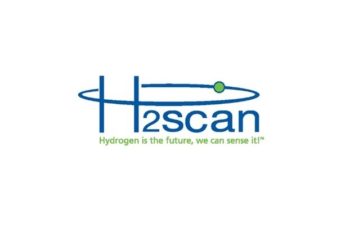 Companies
Posted by Patrick Haddad
H2scan, a leading provider of proven, proprietary hydrogen sensors and technologies for utilities and industrial markets, has announced it has named Bill Whitehead as its new International Accounts Sales Director for Transformers.
In this role, Whitehead is responsible for international sales of H2scan's hydrogen monitoring products, working with global OEMs to utilize H2scan sensors to develop and enhance their hydrogen monitoring solutions for the electric power industry.
Whitehead joins H2scan from Siemens Energy, where he served as business development manager and was responsible for power transformer bushing solution sales covering U.S. power utility and large industrial customers. Previously, Whitehead worked as vice president of business development at Camlin Power, Inc.
Whitehead previously held positions at Fuji Electric, ABB, General Electric, Danaher Power Solutions and served in the United States Army Reserve. He holds a Bachelor of Science degree in electrical engineering from North Carolina State University.
"Bill brings a wealth of experience in the power utility industry, and adds to the strong leadership at H2scan with a deep foundation in transformer life extension and asset health solutions," said Leon White, Vice President of Transformer Sales and Business Development, of H2scan. "We're thrilled to have Bill on the team at H2scan and to be able to leverage his experience in international sales. Our overseas sales have experienced tremendous growth in recent years, and Bill will be able to support our customers in a very positive way."
"I have enjoyed a long career in the power utility industry and understand the important role of hydrogen monitoring in providing utilities with high reliability and decreased costs," said Whitehead. "H2scan is the leader in hydrogen measurement for dissolved gas analysis and offers hydrogen monitoring unlike any other company. I look forward to helping the company drive growth both internationally and domestically this year and for years to come."
Source: Business Wire
Image: H2scan
Comments