Vining Substation reconstruction bid awarded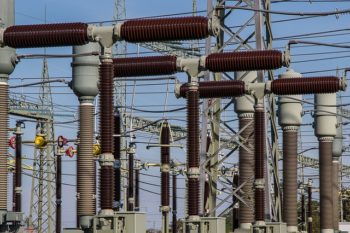 Substations
Posted by Patrick Haddad
Wyoming's Powell City Council has approved a $1 million bid to reconstruct the Vining Substation. 
Addison Construction of Cheyenne was awarded the contract. The company's bid was $987,721, which was over the $900,000 engineer's estimate. However, Addison Construction provided the lowest complete bid on the project.
City Administrator Zack Thorington said the company's bid packet stated that it's completed 57 substations in the last five years. 
The final major bid on the substation reconstruction project will be on relay panels — a specialized piece of equipment that the engineers thought should be bid separately from the others. 
"As with all construction projects, I'm sure there's something missed or overlooked, so something may come up in the future," cautioned Powell Electrical Superintendent Steve Franck.
Franck told the council the contractors will come onto the site around May 3 and immediately begin pouring concrete for the first transformer, which is due for delivery on May 21.
In July 2019, a fire shut down the Vining Substation and left much of the town without power for several hours. The city performed some temporary repairs the following month to keep the 30-year-old substation afloat until a full reconstruction could be completed; that work required a series of three planned outages lasting a few hours in the middle of the night. 
Altitude Energy LLC out of Keenesburg, Colorado, provided a complete bid package for the project but came in about $10,000 higher than Addison. Integrated Power Company out of North Platte, Nebraska, also had a complete bid package, but the company bid $1.3 million for the project.
Other bidders included CEI Electrical Contractors out of Colstrip, Montana, Shortline Construction, out of Glenrock, Wyoming, and Michels Corporation out of Neenah, Wisconsin — all of which bid over budget and with incomplete bid packages.
The entire expansion and upgrade project at the substation is expected to cost $2.9 million. The State Loan and Investment Board provided the City of Powell with a $1.5 million loan for the project last June. 
Source: Powell Tribune
Photo (for illustrative purposes): Substation / maxmann / Pixabay / Free for commercial use
Comments