Weidmann Paper cuts production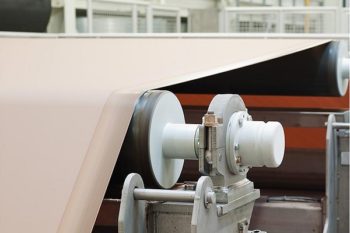 Misc
Posted by Patrick Haddad
Weidmann Malyn paper factory, which produces transformer board, cut production by 2.2% in January-March 2021 compared to the same period in 2020.
The Malyn plant, the only producer of electrical insulating board for power engineering machines in Ukraine, saw earnings cut to around $4.8 million, the UkrPapir association has said.

According to UkrPapir data provided to Interfax-Ukraine, in-kind during this period the factory cut industrial paper production by 0.7%, to 1,540 tonnes, whereas transformer board production remained unchanged at 1,160 tonnes.
The factory produces transformer board, electrical insulating paper for power cables and transformer windings, and other types of paper for industrial use, such as packaging, filtration, and wallpaper.
Source: Open4Business
Photo courtesy of Weidmann Paper
Comments