Transformer fire damages substation in New York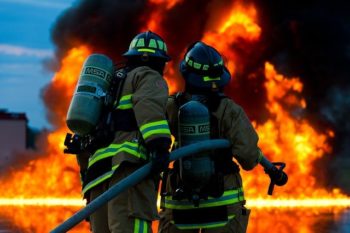 Substations
Posted by Patrick Haddad
A transformer fire has damaged a National Grid substation in Buffalo, New York.
A fire broke out at a National Grid substation on Tuesday evening at the Elm Street substation, near Michigan Avenue and East Eagle Street downtown.
Although a large cloud of black smoke was visible from a distance, the emergency services were able to keep the fire contained until it burned itself out.
There were no injuries reported, and fire also did not lead to any major power outages. The fire caused an estimated $25,000 in damage.
Investigators are still looking into what caused the fire.
Source: WKBW
Photo (for illustrative purposes): Firefighter / Military Material / Pixabay / Free for commercial use
Comments