SP Group to build the first large-scale underground substation in SE Asia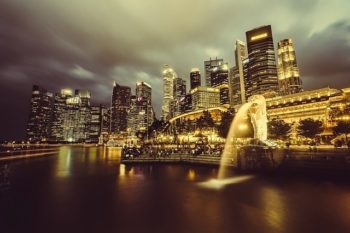 Substations
Posted by Patrick Haddad
Singapore grid operator SP Group has started construction on the first large-scale underground substation in Southeast Asia.
Located at Labrador, SP will build its 230kV electrical substation underground to optimise space in land-scarce Singapore for urban growth and development.
Group Chief Executive Officer of SP Group, Stanley Huang, said: "In our business of enabling a low carbon, smart energy future, we are building sustainable and resilient infrastructure. Taking a holistic approach, we are constructing this substation underground, freeing up space above for a 34-storey development. This is in line with Singapore's urban renewal plans and our own SDG goals of ensuring access to reliable, sustainable and modern energy for all and tapping on innovation to build sustainable infrastructure."
By going underground, the Labrador substation alone will free up three hectares of prime land space, or the equivalent of four football fields. When in service, the substation will serve the electricity needs of nearby towns such as Alexandra, Clementi, Keppel, Pasir Panjang, and the Science Park district.
Mr. Huang added: "Leveraging our extensive experience in constructing the underground electricity cable tunnels that span across Singapore, we will be able to deal with the complexities of building this underground substation. With the learnings and experience gathered from this project, we can explore the possibilities of housing more substations underground."
The Labrador underground substation is part of the Urban Redevelopment Authority's underground Master Plan 2019. The electricity substation at Labrador and the commercial building are scheduled for completion in 2024. SP today announced that it has awarded the building contract of the substation to main contractor Hyundai Engineering & Construction Co. Ltd.
Source: SP Group
Photo (for illustrative purposes): Singapore / David Mark / Pixabay / Free for commercial use
Comments