SPIE to upgrade Netze BW substation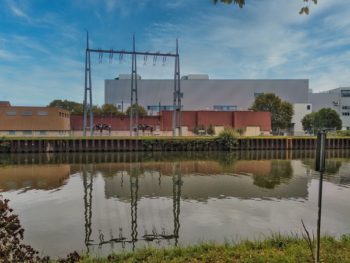 Companies
Posted by Patrick Haddad
SPIE, the independent European market leader for multi-technical services in the fields of energy and communications, has been commissioned to refurbish the Neckarsulm substation on a turnkey basis on behalf of the distribution network operator Netze BW, an EnBW company.
The project started after a public tender in October last year and is expected to be completed in summer 2023.
The existing substation needs to be upgraded in terms of its capacity due to the increased electricity requirements of surrounding industrial and commercial operations – among other things, Audi is currently expanding its Neckarsulm site with new production halls and a multifunctional building for technical development. In addition, the charging infrastructure for electric vehicles at the site is being further expanded.
Preparations began back in 2018. In an intensive planning phase, Netze BW developed a basic concept for the modernization, including the necessary temporary electrical facilities, and prepared the project until the building permit was obtained.
Now SPIE is taking over implementation and modernizing the substation during ongoing operation. This will ensure uninterrupted power supply and there will be no restrictions for the households and businesses connected to the power grid. "We are renewing the substation on a turnkey basis. This means: we plan, control, coordinate, supply, assemble, erect and finally commission it," says Claudius Ortbandt, the responsible project manager at SPIE.
Specifically, SPIE will rebuild the switchgear building, including the foundation troughs for the power transformers located in the building, and install a new gas-insulated 110kV high-voltage switchgear, including the cable systems. In addition, there will be the integration of a 20kV medium-voltage system and other medium-voltage compensation systems and components, as well as the installation of the complete protection and control technology and the DC and three-phase distribution systems.
"We are working here with confined space conditions and installing provisional systems to secure the power supply until it is possible to switch over to the new systems. This requires very precise detailed planning and concerted coordination of the various trades," says Claudius Ortbandt, describing the challenges.
Source and image : SPIE
Comments