Second transformer installed at Ponta Grossa Sul substation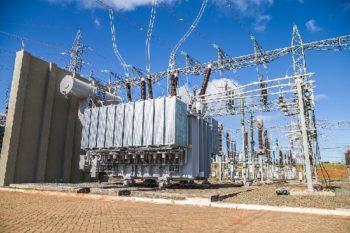 Substations
Posted by Patrick Haddad
Copel has put into operation the second 225 megavolt-amperes (MVA) power transformer at the Ponta Grossa Sul substation.
The installation of the transformer, supplied by WEG, marks the end of an important reinforcement project in the power transmission system of central Paraná, three months before the deadline set by the National Electric Energy Agency (Aneel).
The work received resources of around $4.5 million. "It is a very significant investment, because we tripled the power transformation capacity at this point of the system, preparing the power grid for a significant growth in demand in the Ponta Grossa region over the next few years," says the General Director of Generation and Transmission of Copel, Moacir Carlos Bertol, "Without energy there is no economic growth, and Copel plays this role of providing adequate infrastructure for the development of the state," adds the executive.
The Ponta Grossa Sul substation operates at 230 thousand volts (kV) and had its first 225 MVA transformer energized in March this year. Now, with the second one in operation, the transformation capacity in this substation increases from 125 MVA to 450 MVA. With the conclusion of this project, Copel will receive an additional Annual Allowed Revenue (RAP) of around $725,000, which starts to be accounted for this May.
These are the first three-phase transformers of this size that Copel has put into operation in Paraná and they are among the largest in the country. Similar equipment will be installed in the Pato Branco substations, still in 2021, and Guaíra, in 2022 – adding up to another $12.5 million in investments.
Source and image: Copel
Comments