Statnett to sell used switchgear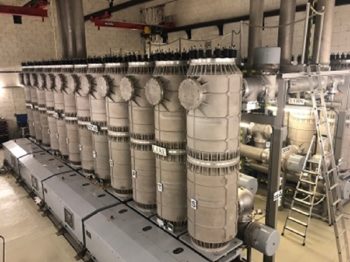 Misc
Posted by Patrick Haddad
Norwegian grid operator Statnett is selling off eight of its switchgear systems as part of a large-scale upgrade.
Statnett is currently upgrading the national transmission grid from 300 to 420kV.
They are therefore replacing their 300kV GIS switchgear from AEG/EGA and Magrini (circuit-breaker) and are looking to sell the equipment for spare parts and reserve material.
The equipment is still in use and is reported to be in good condition. They will dismantle the GIS equipment during the autumn of 2021.
Specifically for sale are: 2 line bays with OHL bushing feeder, 2 generator bays with cable box feeder, 2 transformer bays, and 2 line bays.
Source and image: Statnett
Comments