Puerto Rico substation fire causes massive blackouts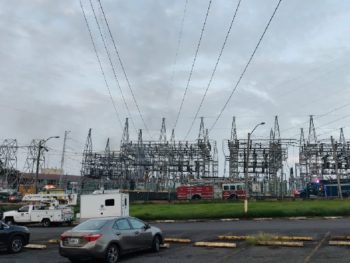 Substations
Posted by Patrick Haddad
A fire at an electrical substation in Puerto Rico has caused major blackouts across the country.
The fire broke out at the Monacillo substation in San Juan, leading to power outages for up to 800,000 people.
LUMA Energy, the company that took over the transmission and distribution of electricity in the country on 1 June, and which manages the substation from which the country's entire electrical system is controlled, confirmed what happened.
"A fire broke out in a transformer at LUMA's Monacillo substation. The protection systems interrupted the electricity service. Restoration will begin in 2 hours and continue through the night," the company added on its Twitter account.
"All the resources of the PR government are available to handle the emergency caused by the fire at the Monacillos substation in Río Piedras. Firefighters have already arrived on the scene to handle the situation. As soon as [firefighters] confirm more details, we will let you know," Gov. Pedro Pierluisi said on Twitter.
"The priority must be to re-establish the electrical service as soon as possible and our people can rest assured that we are making sure that this is the case. At the same time, as soon as we have the results of the investigations related to the cause of this incident, whoever is responsible for it will have to answer to the People of Puerto Rico," he said.
The FBI is currently investigating the cause of the fire after the company reported a coordinated DDoS (Distributed Denial of Service) attack in the same week.
Source and image: ENDI
Comments