128-tonne transformer delivered to Stella West substation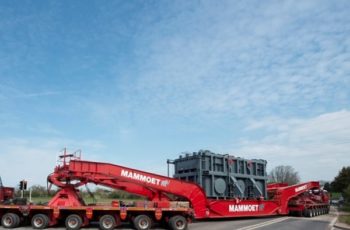 Misc
Posted by Patrick Haddad
A 128-tonne electricity transformer has been delivered by ship and trailer to National Grid's Stella West Substation.
Transformers step up or step down the voltage of electricity between different circuits. They play a vital role in helping ensure the UK continues to enjoy safe and reliable electricity supplies. National Grid needs to replace the old transformer at Stella West Substation, which has now reached the end of its life.
National Grid, alongside its delivery partner Mammoet, transformer manufacturer Siemens Energy, and the police and highways authorities, have spent months carefully planning the delivery and route to keep disruption to traffic and people who live in the area to a minimum. 
"Transformers play a vital role in helping to supply electricity, without interruption, to millions of people. We recognise this is a busy route, but we've been planning this for months to make sure we can continue to deliver power reliably to the local area while keeping disruption to a minimum."
Source and image: National Grid
Comments