Transformer explosion knocks out power for 22,000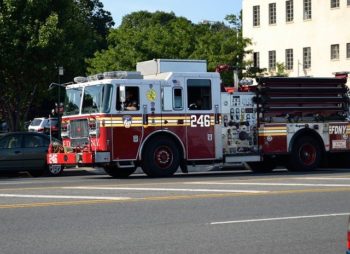 Misc
Posted by Patrick Haddad
A transformer explosion has reportedly left over 22,000 people without power in parts of Kansas.
Firefighters arrived to find a small fire inside an Evergy substation near Shawnee Mission Parkway, but no injuries were reported.
Workers from the utility Evergy arrived and began to contain the fire and restore power to customers. However, firefighters were told that the fire would have to burn itself out before making complete repairs.
The fire knocked out power to just over 12,000 Evergy customers in northern Johnson County and almost 10,000 BPU customers in Wyandotte County.
In a statement, BPU said the explosion in Shawnee knocked out their Nearman Power Plant, located in northern Kansas City, Kansas, along with three BPU substations.
"We restored power to our substations, and our plant is back up and running," BPU said in the statement. "We are working on an investigation with regard to this impact on our utility."
Power was restored to most customers the same evening.
Source: Shawnee Mission Post
Image (for illustrative purposes): Fire Truck / F.Muhammed / Pixabay / Free for commercial use
Comments