Stadler Rail considers Serbia transformer plant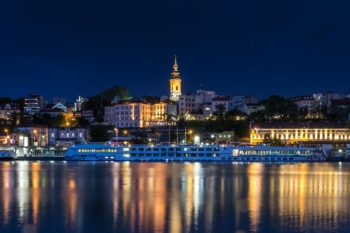 Misc
Posted by Patrick Haddad
Swiss train manufacturer Stadler Rail has plans for the construction of a transformer plant in Serbia, according to President Aleksandar Vucic.
"Stadler, one of the world leaders in the production of rail vehicles from which Serbia will procure three high-speed trains, is also interested in opening a transformer factory in Serbia, as well as in a long-term strategic cooperation in terms of selling trains to our country," Vucic said in a statement published on his personal website after a meeting with company representatives in Belgrade on Monday.
The possibilities for the construction of a vehicle factory was also discussed with Stadler at the meeting, Vucic noted.
In April, Serbia's government signed a $74.1 million agreement with Stadler for the delivery of three high-speed trains, to be used on the Belgrade-Novi Sad railway line which is being built by Russian and Chinese contractors. The first train will be delivered by October 31, with the second and third to follow by the end of 2021.
Stadler manufacture high-speed and intercity trains, suburban and regional transport trains, light rail vehicles and trams.
Source: SeeNews
Photo (for illustrative purposes): Belgrade Serbia / Stevan Aksentijevic / Pixabay / Free for commercial use
Comments