Hitachi ABB Power Grids to become Hitachi Energy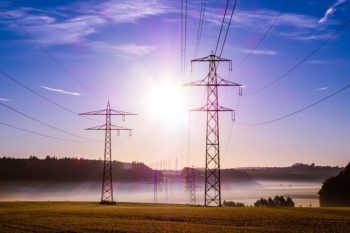 Companies
Posted by Patrick Haddad
Hitachi ABB Power Grids has announced that it will be changing to become Hitachi Energy from October 2021.
The decision to change the name has board and shareholder consent and coincides with the business' first-year anniversary since it started operations on 1 July, 2020. Hitachi Ltd. has an 80.1 percent stake in the joint venture and ABB Ltd. holds the balance.
Toshiaki Higashihara, Executive Chairman and CEO of Hitachi, said, "With climate change and increasing natural disasters, there is a need to solve three social issues worldwide: environment, resilience, and security and safety." He continued, "Hitachi ABB Power Grids provides a variety of solutions that solve these social issues, and by changing the company name to Hitachi Energy, we are further strengthening our commitment to the realization of a sustainable society. Hitachi and Hitachi Energy will contribute to solve social issues and improve people's QoL by realizing social innovation in the energy field with customers and partners."
Keiji Kojima, President and COO of Hitachi, said, "To realize a sustainable society, the use of digital technology is becoming indispensable in all fields." He continued, "In the energy field, power grids are expected to be at the core of innovation since they have high affinity with digital technology, and I am confident that Hitachi Energy will lead this innovation. Hitachi will combine digital technologies such as Lumada with Hitachi Energy's advanced energy technologies to provide innovative energy solutions that create social, environmental and economic values."
"The energy landscape continues to evolve and so do we," said Claudio Facchin, CEO of Hitachi ABB Power Grids. He continued, "With our new name 'Hitachi Energy' we are broadening our commitment to creating further value for customers, our employees and society. The past year has been demanding for everyone, but we look forward with optimism. I am proud of our talented people in 90 countries, and through our passion, authenticity and culture of diversity and inclusion, we continue on our journey – Powering good for a sustainable energy future, pioneering and digital technologies, as the partner of choice for enabling a stronger, smarter and greener energy system."
Hitachi ABB Power Grids will change its name to Hitachi Energy from October. At the same time, we will change our corporate brand to the Hitachi brand and use it for external and internal communications. The business formally registered Hitachi Energy Ltd. on 30 June, 2021 and is now undertaking the formal process for the change of names globally. 
Source: Hitachi ABB
Photo (for illustrative purposes) Pylon / Michael Schwarzenberger / Pixabay/ Free for commercial use
Comments