Blown transformer causes blackouts in Fresno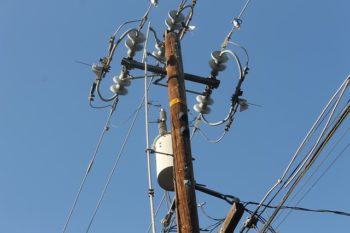 Misc
Posted by Patrick Haddad
A transformer has blown in Fresno, California, leaving many people without power.
Power was out in the area of Shaw and Marty Avenues in Northwest Fresno on Friday afternoon.
PG&E says a transformer blew at Shaw and Valentine Avenues, knocking power out to about 1740 customers.
Some traffic lights were also without power, causing traffic jams to form.
Source: Fox26 News
Photo (for illustrative purposes): Transformator / Nature Blossom / Pixabay / Free for commercial use
Comments