Azerenergy to build two new substations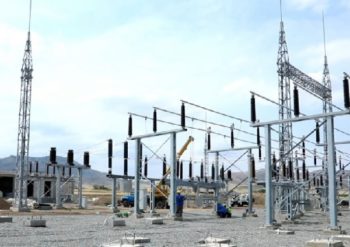 Substations
Posted by Patrick Haddad
Azerbaijan's largest utility Azerenergy has announced the construction of two 110/35/1-substations in the Aghdam region.
The construction of the substations has to do with the region's size and the scale of infrastructure projects in Aghdam.
The Aghdam-1 substation is being built at the entrance to the regional centre, near the former bus station, while the Aghdam-2 substation is being built toward the Shelly settlement near Askeran.
Moreover, a double-circuit 110 kV high-voltage power line is being laid to these substations 40km off the Khindiristan substation.
Likewise, Azerenergy's Karabakh Regional Control Center is being built near the Aghdam-1 substation, where the most modern digital equipment for automatic control of the liberated territories will be installed.
The work on the substation Aghdam-1 is being carried out at an accelerated pace. Meanwhile, most of the work at the Aghdam-2 substation has already been completed and the construction is nearing completion.
Additionally, in the coming months, it is planned to complete the construction of a 110 kV power transmission line, including the Aghdam-1 and Aghdam-2 substations, as well as the Karabakh Regional Control Center.
Source: Azer News
Image: Azerenerji
Comments