Transformer explosion causes blackouts in Los Angeles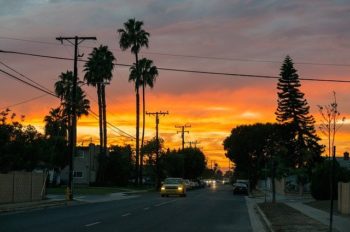 Misc
Posted by Patrick Haddad
A suspected transformer explosion has resulted in blackouts affecting thousands of people in Sherman Oaks, Los Angeles.
Multiple power outages were reported near Valley Glen Monday morning after an explosion at a power transformer, or underground electrical vault. Residents in Sherman Oaks, Valley Glen North Hollywood and nearby communities reported lost power due to the explosion.
At least 6,500 residents were affected by the outage. Los Angeles Department of Water and Power did not have an estimate of when power would be restored.
"There are power outages affecting the area with numerous 'stuck elevator' calls typically related to power outages," Margaret Stewart of the Los Angeles Fire Department said.
No fire was found, but some smoke was reported in the area, the LAFD reported. Overhead media footage from the scene showed one manhole cover had blown off.
Source: Patch
Photo (for illustrative purposes): Sunset Los Angeles / Maxx Girr / Pixabay / Free for commercial use
Comments