Flooded substation causes power outages in Harbor County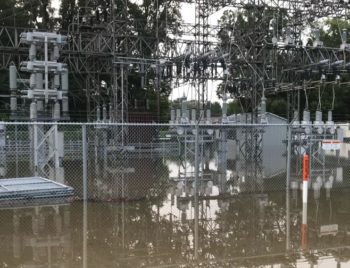 Substations
Posted by Patrick Haddad
Storms have flooded a substation in Bridgman, Michigan, causing ongoing power outages in the area.
The substation, run by Indiana Michigan Power, flooded one substation and impacted three other stations in the Harbor Country area as well.
"This is an unprecedented flood at our Bridgman sub-station and with that it created several challenges," said Schnee Garrett, Communications Consultant at Indiana Michigan Power. 
"Our crews are installing a new power line connection to essentially bypass that flooded substation and restore power to the other three impacted substations."
As of Tuesday evening, 12,000 I&M customers remained without power.
Source: ABC57
Photo Courtesy of I&M Twitter
Comments