France's first offshore substation ready for final journey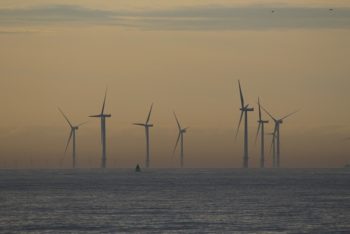 Misc
Posted by Patrick Haddad
The substation components for France's Saint-Nazaire offshore wind farm have begun their journey.
The jacket foundation and the topside of the Saint-Nazaire offshore substation are scheduled to depart from the Nantes Saint-Nazaire Port to the installation site in the coming several days.
The jacket foundation left the Nantes Saint-Nazaire Port on Saturday, 14 August.
The topside will follow on the 17 August, the Nantes Saint-Nazaire Port said.
The four pin piles that will support the jacket foundation were installed at the site by DEME Offshore in April.
Saint-Nazaire, also known as Parc du Banc de Guérande, will comprise 80 GE Haliade 150-6MW turbines and the offshore substation installed between 12 and 20 kilometres off the coast of the Guérande peninsula.
The 480 MW project is scheduled to be operational in the summer of 2022 when it will become the first commercial-scale wind farm installed in French waters.
Source: Offshore wind biz
Photo (for illustrative purposes): Windmühlen / sushmasterguest / Pixabay / Free for commercial use
Comments