Nynas AB appoints three new directors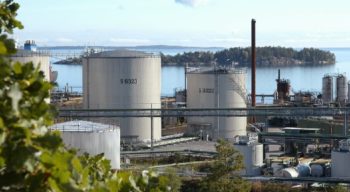 Companies
Posted by Patrick Haddad
Nynas AB has appointed three new members to the board of directors.
At an Extraordinary General Meeting in Nynas AB, the following new directors of the board were appointed by Davidson Kempner:
Anthony Place: An independent director bringing over twenty-five years of experience in assisting boards with preserving and maximising value for all stakeholders.
Stein Ivar Bye: An independent director bringing thirty years of experience in the downstream industry with previous working experience at ExxonMobil, Preem and Essar Oil.
Alexis Pourchet: a representative of Davidson Kempner Capital Management LP, bringing twenty years of experience in driving value for private and public companies, including acting in advisory roles with upstream and downstream energy companies such as Marathon Oil, Statoil (now Equinor), and Alon.
In the same meeting, the following directors of the board have resigned: Bernd Schmidt, Rami Farah, and Mohamed Idriss.
Source and image: Nynas AB
Comments