XD produces 220kV transformer for combined heat and power project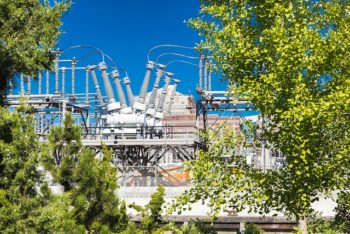 Misc
Posted by Patrick Haddad
Xidian Changchang has successfully developed the 400MVA/220kV main transformer for the 2×400MW gas-steam cogeneration project of Guangdong Yuedian Huadu Natural Gas Cogeneration Company Limited.
Xidian Changchang has won the full bid section of transformers in the Guangdong power system, including main transformer, plant transformer and start-up transformer with a total of 7 units.
The main transformer model SFP11-400000/220, which is used in conjunction with the gas-fired power generation, is a key piece of equipment for the project and requires extremely high product reliability.
It is reported that Guangdong Yuedian Huadu Natural Gas Cogeneration Co., Ltd. is building two 400MW class (F-class improved) gas-steam combined cycle cogeneration units and corresponding common facilities in this phase.
Once completed, the project will become the main support power point for the north-central part of Guangzhou, providing steam and compressed air for the Huadu International Industrial Park and the industrial area on both sides of the river.
Source: Gas.In-En
Photo (for illustrative purposes): Transformator / Neil Crook / Pixabay / Free for commercial use
Comments