Blown transformer leaves thousands without electricity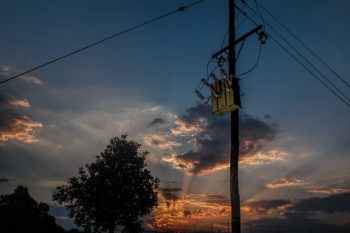 Misc
Posted by Patrick Haddad
A blown transformer has left thousands of people in Chico County, California without power.
The outage was caused by a blown transformer and downed power lines, according to the Chico Fire Department (CFD).
CFD officials said PG&E crews have arrived on the scene and are working to restore power.
Power had been restored to about 62% of over 3,000 PG&E customers affected by Wednesday night, while PG&E's outage tracker no longer shows any outage in Chico county.
Source: KRCR
Photo (for illustrative purposes): stromleitung / stevepb / Pixabay / free for commercial use
Comments