Virginia Transformers celebrates 50th year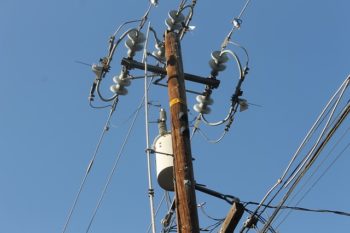 Companies
Posted by Patrick Haddad
Roanoke-based Virginia Transformer Corporation (VTC) has celebrated its 50th year of operations.
Virginia Transformers has gone from producing small power transformers to become the largest United States-based power transformer OEM with the largest engineering team in the industry – a 1,500-person team – and five plants in North America. Its customers have included Fortune 500 companies such as Tesla, Chevron, Duke Energy, Edison International, and Siemens.
"As we celebrate our 50th anniversary, I want to reflect back on the last 50 years and recognize how we have traversed obstacles and reached industry-leading milestones," said CEO Prabhat K. Jain. "In my 39 years as CEO here, I've realized that it's the people, the focus on the customer, and the technology that brings us continued success, and I'm proud of what we've accomplished."
"Going forward, transformers will continue to be at the heart and soul of transforming energy from sources of creation to sources of consumption," said President Anoop Nanda.
"The United States' ageing energy infrastructure requires many assets to be replaced to enhance grid reliability and security, and Virginia Transformer is a key player in getting that done with 50 years of expertise and innovation."
Source: VTC
Photo (for illustrative purposes): Transformator / Nature Blossoms / Pixabay / Free for commercial use
Comments