Elsewedy and TTC complete 4 GIS substations in Iraq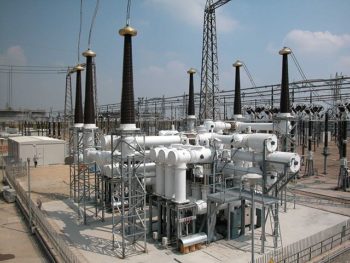 Substations
Posted by Patrick Haddad
Elsewedy Electric and Toyota Tsusho Corporation (TTC) have announced the completion of four gas-insulated switchgear (GIS) substations, 400/132/11 kilovolt in Sothern Iraq.
The $546 million contract was signed on February 2018 and included the Maysan 400/132/11kV GIS substation in "Al-Amara Governorate"; Al-Muthanna 400/132/11kV GIS substation in "Samawa Governorate"; Shattra 400/132/11kV GIS substation in "Al-Nasiriya Governorate"; Shatt Al Arab 400/132/11kV GIS substation in "Al-Basra Governorate"; and 12 x 132/33kV Mobile GIS substations.
All GIS switchgears and high voltage transformers were manufactured by Toshiba Energy Systems & Solutions Corporation (Toshiba ESS) and equipment for 132/33kV mobile substations from Meidensha Corporation. The substations are expected to provide power for a combined total of approximately 1.3 million households.
Elsewedy Electric, which designed and built the 400/132/11kV GIS substations, qualified its engineers for testing and commissioning of GIS switchgear and transformers through an intensive training in Toshiba factories in Japan and India.
"Completing five major challenging projects to the esteemed Iraqi Ministry of Electricity in five years while progress is ongoing in New Babil substation targeting 2022 spring reflects our strong commitment towards Iraq infrastructure development. Our products also are supplied to Iraq since 2005 and recently we committed to develop industrial park starting by factories of Elsewedy Electric serving the Iraqi market with further targets to export from Iraq to neighbouring markets," commented Ahmed Elsewedy.
Source: Trade Arabia
Photo (for illustrative purposes): GiS 420KV / Dingy / Wikimedia / CC BY-SA 3.0
Comments