TECO to provide 1GW onshore substation for Hai Long Wind Project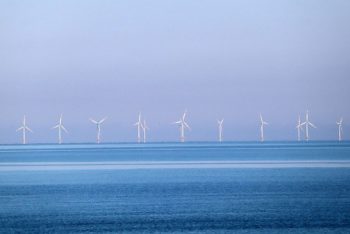 Substations
Posted by Patrick Haddad
Hai Long Offshore Wind Project and TECO Electric & Machinery Co have signed a preferred supplier agreement for a 1044MW onshore substation in Taiwan.
The onshore substation will transmit the power output from Hai Long 2a (300MW), 2b (232MW) and Hai Long 3 (512MW) to Taiwan Power Company's substation to connect to the grid.
The process of grid connecting the three wind farms is expected to commence in 2024.
TECO will act as engineering, procurement and construction (EPC) contractor to deliver the onshore substation, including the civil and electromechanical engineering, procurement, construction and commissioning for all aspects of the asset.
Hai Long and TECO will also work together with Tier 1 and 2 suppliers and procure main power equipment from local manufacturers to fully support the goal of localisation of the offshore wind industry in Taiwan.
Hai Long project director Felipe Montero said TECO has a "wealth of experience" in electromechanical engineering, power equipment and the construction of onshore substations for offshore wind, which makes it the "ideal local partner" for the construction of Hai Long's onshore substation.
TECO president George Lien said that TECO has been awarded EPC contracts for onshore substations for Taiwanese offshore wind farms for three consecutive years, with a total of around 2GW of onshore substations installed.
Source: ReNews
Photo (for illustrative purposes): Windrad / Thomas G / Pixabay / Free for commercial use
Comments