Hai Long wind project awards contract for offshore substations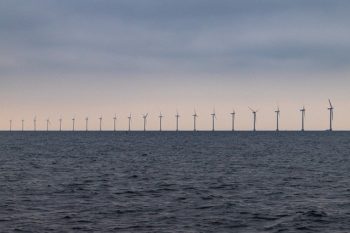 Substations
Posted by Patrick Haddad
Hai Long Offshore Wind Project has awarded a consortium consisting of Semco Maritime and PTSC M&C a Preferred Supplier Agreement for two offshore substations for the Hai Long 2 and Hai Long 3 projects.
The substations will be established off the Taiwanese coast and will deliver more than 1 GW of green wind energy when the projects are commissioned in 2025-2026.
The contract includes design, engineering, procurement, construction and commissioning of the two offshore substations including jackets, which will be manufactured at PTSC M&C's yard facilities in Vungtau, a port city in southern Vietnam, which is the heart of the country's offshore oil and gas industry.
"We are very pleased that the parties behind Hai Long Offshore Wind Project have awarded us this strategically important order. The order provides us with a solid footprint in the exciting Asian offshore wind market, which is developing at a fast pace. We look forward to working on the exciting Hai Long projects and the strategic cooperation with our consortium partner PTSC M&C and the other sub-contractors," says Vice President Renewables, Semco Maritime, Frank Holm.
Felipe Montero, Project Director of Hai Long, said "With Semco Maritime and PTSC M&C as preferred suppliers for our offshore substations, we're certain we've found the best possible partners for delivering a hugely important part of our Hai Long projects. The signature of this Preferred Supplier Agreement is another key milestone for Hai Long on the way to Financial Close and into construction and we're delighted with it and very much looking forward to the journey that we now begin with Semco Maritime and PTSC M&C."
Semco Maritime will lead the consortium with PTSC M&C and cooperate closely with ISC Consulting Engineers as the primary sub-contractor on the project for Hai Long Offshore Wind Project.
Source: Semco Maritime
Photo (for illustrative purposes): Meer windkraft / marcelkessler / Pixabay / free for commercial use
Comments