Multiple transformer explosions cause blackouts in San Francisco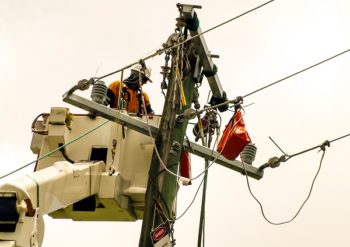 Misc
Posted by Patrick Haddad
A series of transformer explosions in and around San Francisco's Bay Area on Sunday night has caused blackouts in several areas.
Over two dozen transformers have exploded in cities from San Francisco all the way down to San Mateo.
There have been no reported injuries, although power immediately went out to the entire neighbourhood near Hillside Blvd. and Linden Ave.
"I am unable to provide the number of outages that have been transformer related. However, I can confirm that after a long time without rain, dust, dirt, salt, and other substances accumulate on equipment. When the first mist or rain arrives after a long dry spell, it turns this mixture into mud, which conducts electricity. This can damage electrical equipment and potentially result in a loud hot flash." said PG&E representative Karly Hernandez.
Source: ABC7
Photo: repairing electric / Pxfuel / Free for commercial use

Comments