New substation planned for Eastern Link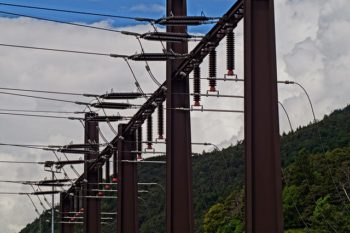 Substations
Posted by Patrick Haddad
SP Energy Networks has proposed two consultation events to allow residents to find out more about a planned new substation in eastern Scotland.
The substation is part of the Eastern Link project, which will provide an increase in electrical capacity to support the growth of renewables.
The proposed substation will sit next to the existing electrical infrastructure at Branxton, enabling a connection to the proposed Eastern Link converter station at Oxwellmains, which will then flow on to the subsea HVDC cables.
Underground cables will link the substation to both the converter station and to the subsea cable landing site near Torness.
Barry Hughes, development lead at SP Energy Networks, was keen for people to find out more.
He said: "We would encourage local residents and businesses to come and find out more about our proposals for the new substation at Branxton."
Source: East Lothian Courier
Photo (for illustrative purposes): Umspannwerk / Fred1966 / Pixabay / Free for commercial use
Comments