New substation completed for Long Island rail project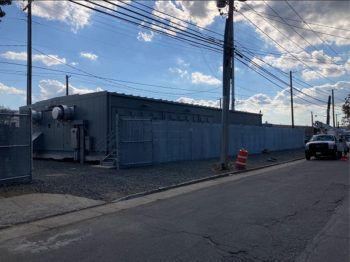 Substations
Posted by Patrick Haddad
New York's Metropolitan Transit Authority has completed work on the New Cassel substation, located at Broadway and Bond Street north of the LIRR.
Part of the Long Island Rail Road (LIRR) Expansion Project from Floral Park to Hicksville, the New Cassel substation is one of eight along the Main Line corridor being replaced or upgraded.
The substation is approximately 40 years old and nearing the end of its operational life. Its replacement also will accommodate the additional third track and support future growth of the LIRR. The New Cassel substation replacement is part of a larger initiative to enhance service reliability and support system expansion throughout the LIRR, and ultimately support the growth and development of Long Island.
With the LIRR Expansion Project poised to increase capacity with initiatives like the Expansion Project, East Side Access and the Double Track from Bethpage to Ronkonkoma, the substation replacement and upgrades provide all the extra power needed to run those additional trains.
There are 104 substations on the LIRR across all areas of the railroad's electrified territory. At each of these substations, AC voltage is converted to DC voltage and safely fed to the third rail out on the tracks. This electrical power then energizes each train's traction motor, which propels the train.
MTA Construction & Development is currently working to replace substations in Floral Park, New Hyde Park, Garden City/Garden City Park, Mineola, Carle Place, Westbury, New Cassel and Hicksville.
Source and image: LIRR Expansion Project
Comments