First Philec to roll out 'super green' transformers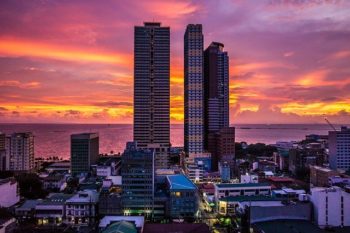 Misc
Posted by Patrick Haddad
First Philec Inc. has announced it will roll out its 'super green' transformer model made from 100 percent recyclable and biodegradable materials by the fourth quarter of the year.
"We are ready to launch it by [the] fourth quarter," said First Philec President Ariel Ong during the press briefing of the Cepsi 2021: The Energy Digicon of Asia Pacific held virtually.
"[The] first recipient will be Meralco (Manila Electric Co.). We're going to give them a few samples for them to evaluate," he added.
According to Ong, all metallic parts of the upcoming transformer model are recyclable; while all its nonmetallic components will be biodegradable or recyclable.
The transformers will also use an insulating coolant from natural ester, which is a vegetable-based and nonpolluting oil product from renewably sourced and sustainably grown crop seeds.
Additionally, the green transformer features a magnetic material called amorphous core, which performs at a higher efficiency level and lower loss design than regular electrical steel.
First Philec, a subsidiary of Lopez-led First Philippine Holdings Corp., is also gearing up to market its product abroad.
"We are actually in the final stages of our plans to enter the international market," Ong said.
It already has the Aboitiz Group as one of its customers, with Ong saying the company is already using 100-percent biodegradable fluid.
"With that, we can convert their transformers to 100-percent recyclable," he said.
Source: The Manila Times
Photo (for illustrative purposes): Manila / The Digital Way / Pixabay / Free for commercial use
Comments