Löbau substation rejuvenation nears completion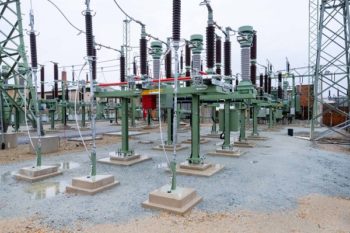 Substations
Posted by Patrick Haddad
German grid operator SachsenNetze has come close to finishing the rejuvenation work on their Löbau substation.
"After more than 50 years of operation, the substation had reached its technical service life. The "rejuvenation cure" is necessary to reliably supply the region in and around Löbau with electricity in the coming decades and to ensure the increasing feed-in of electricity from renewable energy plants," says the managing director of SachsenNetze, Dr Steffen Heine.
And the designated mayor of Löbau, Albrecht Gubsch, adds: "The renewal of the substation at the Löbau site means energy security for many citizens, businesses and industry. In less than two years, SachsenEnergie has succeeded in putting the power supply on a future-proof footing far beyond the Löbau city limits. At this point I would like to thank all those involved for the realisation of the project. I will work to ensure that the already intensive cooperation between SachsenEnergie and the Löbau municipal utilities is further expanded in the future."
The new Löbau substation was built in several stages. Construction work began in spring 2020. In the first phase of construction, the operations building and the first half of the switching
switchgear and the electrical systems were built. This part of the substation was connected to the grid in spring 2021.
The second half of the transformer station followed. Commissioning is planned for this year. The third and final construction phase will follow in 2022, after which the old plant and building parts will be dismantled.

Source and image: Sachsen Energie
Comments