MIDEL signs transformer fluid contract with First Philec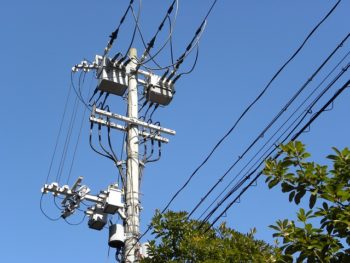 Companies
Posted by Patrick Haddad
The Philippines' largest transformer manufacturer, First Philec Inc, has awarded a three-year contract to UK manufacturer M&I Materials for the supply of MIDEL eN 1204 natural ester transformer fluid.
The fluid will be a critical element in First Philec's line of fully recyclable transformers to be launched before the end of the year. The green transformers are to be made from 100-percent recyclable and biodegradable materials which will help power distributors reduce system losses and their carbon footprint.
MIDEL eN 1204 fluid (made from canola crops) has a very high "fire point" of 350 degrees Celsius (compared to 170 degrees Celsius for mineral oil), which will greatly improve distribution transformers' resilience to fire risk. Data also showed ester oil could extend distribution transformers' useful life. Since natural ester oil comes from vegetable crops, it is also readily biodegradable – a factor that will help accelerate distribution utilities' goal of going greener and pushing for sustainability.
Steve Jones, sales director for MIDEL in the Asia-Pacific region, stated "Sustainability is fast becoming a critical factor for businesses all over the world. At M&I Materials, like First Philec, we have aligned our sustainability vision with the United Nations Sustainable Development Goals – doing so clearly signposts our vision for the future. First Philec bringing recyclable transformers into the market is circularity in action, and we look forward to working alongside them and other important partners to deliver tangible, verifiable steps towards a more sustainable future."
The sharp surge in electricity consumption by residential customers, due to working from home and the community quarantine during the Covid-19 pandemic, has encouraged utilities to seek out safer and greener ways to ensure the reliable supply of power to customers.
Accordingly, this contract supports the expansion of natural ester usage across the Philippines (previously MIDEL eN1204 was only used in 3 phase pad mounted transformers – the type used mostly in the property, commercial and industrial sectors).
Source: MIDEL
Photo (for illustrative purposes): transformator / bill cosmos / Pixabay / free for commercial use
Comments