Liander awards transformer housing contract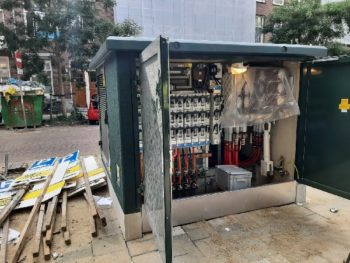 Misc
Posted by Patrick Haddad
The companies Alfen and Alberts & Kluft have been awarded a major tender from Liander to supply transformer houses.
The contract is to supply transformer houses for the entire service area of ​​the grid operator over the next 4 years. In the first instance, this concerns 3,300 so-called medium voltage spaces.
The contract value is a total of €60 million. Alfen is responsible for 60% of the award, Alberts & Kluft 40%.
Marlies Visser, Chief Operation Officer: "I am proud of this renewed collaboration with Alfen and Alberts & Kluft! By putting a long-term contract on the market through a European tender, we provide these suppliers with extra security. They are assured of work for the next 4 years, with the intention to extend the collaboration for another 4 years. In the contract we have opted to outsource as much work as possible with regard to the installation of the medium voltage areas to these suppliers. This allows our technicians to focus more on connections to the electricity grid. With this contract, Liander ensures continuity in the expansion of the electricity network in the coming years."
In line with Liander's strategy to enter into long-term partnerships with its suppliers, the grid operator signed a major contract in 2019 with the contractors Heijmans, ENGIE and Van den Heuvel for the replacement and expansion work on approximately 4,500 medium voltage spaces.
Source and image courtesy of Liander
Comments