Sanding commissions record-breaking transformer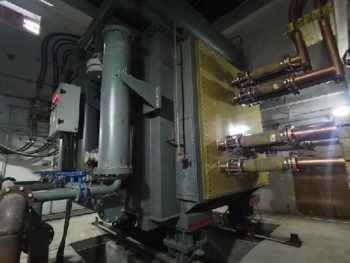 Misc
Posted by Patrick Haddad
Sanding Electrical Solution Provider has successfully commissioned China's largest refining furnace transformer.
The HBSSPZ-54000/35 transformer was produced by Sanding for the third steelmaking workshop of the China Baowu WISCO Group Co.
The hot load test run of the project was completed succesfully, during which there were zero components failures. Since then, the whole transformer has been operating stably and reliably.
The transformer is the largest refining furnace transformer in China and marks a new step in the field of steel ladle refining furnaces for Sanding.
Sanding mainly produces four major products, including power transformers up to 500kV, furnace transformers up to 220kV, rectifier transformers up to 330kV, and reactors up to 220kV, with an annual production capacity of 35,000 MVA and an output value of over $314 million.
Source and image: Sanding
Comments