Hitachi Energy and Arteche to form gas-insulated instrument transformer joint venture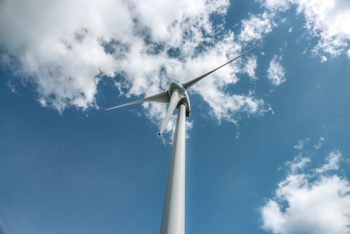 Companies
Posted by Patrick Haddad
Hitachi Energy and Arteche have signed an agreement where Hitachi Energy will acquire a minority stake in Arteche Gas Insulated Transformers S.L, a manufacturer of gas-insulated instrument transformers, with the aim to establish a joint venture (JV) company.
The transaction is expected to be closed in the first half of 2022, subject to necessary regulatory approvals.

Hitachi Energy and Arteche are global players for instrument transformers with a long history of proven track records in technology innovation and manufacturing excellence. 

Under this agreement, the new JV is expected to be located in Vitoria, Spain after the transaction is closed. Arteche will hold a 51 percent majority stake while Hitachi Energy will own the remaining 49 percent. Following necessary regulatory approvals, the JV governance will be done within the framework of a new independent management board with both companies equally represented.

As a result of this agreement, Hitachi Energy will be able to expand its gas-insulated instrument transformer portfolio for air-insulated and gas-insulated switchgear (GIS) to address the growing GIS market and strengthen its value chain ownership. It will also accelerate the development of new solutions for the EconiQ™ high-voltage portfolio that eliminates sulfur hexafluoride (SF6) with scalable solutions for the lowest carbon footprint. 

"This agreement represents a milestone for both companies. This will help our growth in this segment and accelerate eco-efficient innovation to advance a more flexible, sustainable and secure energy system" said Markus Heimbach, Managing Director of the High Voltage Products business in Hitachi Energy. 
Source: Hitachi ABB
Photo (for illustrative purposes): Wind turbine / Gabriel Cardaire / Pixabay / Free for commercial use
Comments