Iberdrola wins Brazilian substation contract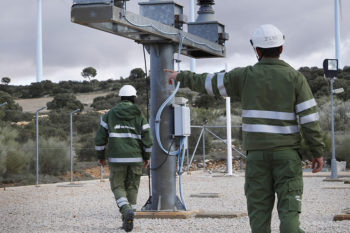 Substations
Posted by Patrick Haddad
Iberdrola, through its subsidiary Neoenergia, has been selected by the Agência Nacional de Energia Elétrica (ANEEL) to build a 500 kV substation in the Brazilian state of Minas Gerais.
In a competitive transmission auction held at the São Paulo stock exchange, the Spanish company was awarded the construction and commissioning of a 500 kV substation to be located in Ibiraci, in the state of Minas Gerais, with an investment of over €100 million.
The award was granted by the Agência Nacional de Energia Elétrica (ANEEL), Brazil's electricity system regulator, in an international tender with the aim of attracting investment to upgrade and expand the country's transmission networks with award prices being, on average, 66% lower than those expected by the market.
The project comprises the 500,000-volt Estreito substation with three -300/+300 Mvar synchronous compensators. The facility will provide greater reliability and operational flexibility in critical scenarios of high energy imports by the Southeast region, in addition to guaranteeing stability in São Paulo's high and medium voltage system. The maximum deadline for the entry into commercial operation established by ANEEL is 48 months, to be met in March 2026, although this deadline is expected to be brought forward.
In line with the company's strategy, the investment, estimated at around €103 million, represents a significant increase in revenue generation and decisively expands the company's area of operation in the Southeast region. Some 1,700 direct jobs and numerous indirect jobs will be created during the construction of the project.
Source and image: Iberdrola
Comments