Bardstown to acquire 2500kVa transformer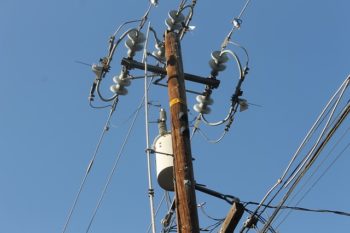 Misc
Posted by Patrick Haddad
Bardstown City Council has approved a bid to purchase an additional transformer from Sunbelt Solomon Solutions.
The council will spend $45,975 on a remanufactured 2500 kVa electric transformer from Kansas-based Sunbelt-Solomon Solutions.
The purchase comes after one of Bardstown's factories had advised the city about a planned expansion next year, which will necessitate another transformer.
The purchase wasn't budgeted, but engineer Eric Richter said expenses will be adjusted if necessary to afford the purchase in the current department budget.
The city has one spare transformer this size. Richter said the city may need to consider having more than one spare transformer in the city's inventory. This factory alone has seven transformers on its site.
Source: Nelson County Gazette
Photo (for illustrative purposes): Transformer / Nature_Blossom/ Pixabay / Free for commercial use
Comments