New substation installed by CEDIS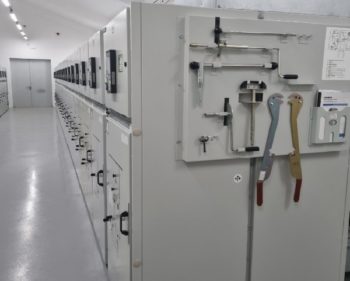 Substations
Posted by Patrick Haddad
Montenegro's grid operator CEDIS has finished work on a new substation in the municipality of Miksic.
After the successful completion of works on the replacement of the 10 kV plant in the 110/10 kV substation "Kličevo", CEDIS put the facility into operation. The project cost around €1,450,000 and helped improve the stability and quality of the electricity supply for about eight thousand users in the old part of Niksic and in the settlements: Klicevo, Strasevina, Vrtac and Kocani. Reconstruction included the installation of high-quality, air-insulated (10kV) equipment.
"The previous plant was built four decades ago, which is why this project is extremely important for the quality of power supply to a significant part of Niksic's consumption, and represents an unavoidable infrastructural precondition for expanding the network and connecting new users." The realization of this project enabled the use of the full power of 110/10 kV transformers, which with forced cooling have a rated power of 31.5 MVA "- said the Sector for Development, Network Access and ICT.
The Municipality of Nikšić is in the focus of CEDIS's investment activities. During the previous two years, through the revitalization of the medium-voltage and low-voltage network, about €3,300,000 were invested in improving the quality of rural power supply in the area of ​​the Nikšić municipality. The most significant of the started projects is the construction of the 35/10 kV substation "Duklo" whose value is around two million euros, while the beginning of works is planned for the middle of next year.
Source and image: CEDIS
Comments