New transformer for Rennertshofen substation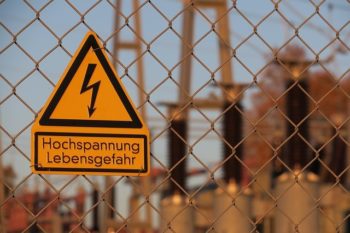 Substations
Posted by Patrick Haddad
German utility LEW distribution network GmbH (LVN) has delivered and installed a new 110/20 kV transformer at the Rennertshofen substation.
The new 40 MVA transformer, which will go into operation at the end of January, is quieter than the old one and will help handle the increase in renewable energies being produced in the region.
The transformer, which is around nine meters long, three meters wide and four meters high, weighs around 68 tonnes and was transported by heavy goods vehicle from the manufacturer Siemens from Dresden. In order to impair road traffic as little as possible, the special transport covered most of the route in the late hours until it arrived at the substation in the northeast of Rennertshofen in the early morning. After delivery to the substation area, the transformer was lifted from the transporter with a crane and placed on its foundation.
Now it will be connected, tested and put into operation at the end of January. The uninterrupted supply of electricity customers is guaranteed by switchovers in the network.
Source: Augsburger Allgemeine
Photo (for illustrative purposes): Transformator/ h.hach / Pixabay / Free for commercial use
Comments