BHEL develops transformer module for GIS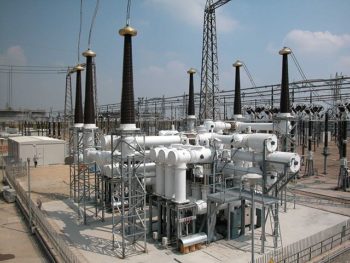 Tech
Posted by Patrick Haddad
Bharat Heavy Electricals LTD (BHEL) has produced a Bus Potential Transformer Module for 33 kV Gas Insulated Switchgear (GIS).
Developed by the switchgear engineering division of BHEL, the transformer module eliminates the need for a separate Potential Transformer (PT) panel in GIS switchboards and is the first of its kind to be developed by an Indian manufacturer.
In the existing design, a separate PT panel was provided, having the same size, weight and cost as a regular feeder panel. The new PT Module was successfully developed, installed and commissioned at a substation site (HVPNL, Sector – 107 Gurugram, Haryana).
Cost-savings of 57% can be achieved by the new development. In addition, panel size and weight are reduced by 80%, compared to conventional PT panels. It also has an environment-friendly design, since it consumes less Sulphur Hexa Fluoride (SF6) gas and reduces equipment footprint area.
Moreover, the cost of PT panels is reduced by developing Gas PT under the 'Make In India' and Aatmanirbar Bharat Initiatives of the Government of India. The cost of PT is reduced up to 90% by using indigenous PT. A patent has been granted to BHEL for the above design. 
Source: Daily Pioneer
Photo (for illustrative purposes): GIS 420 kV / Gingy / Wikimedia / CC BY-SA 3.0
Comments