Burns & McDonnell complete work on solar project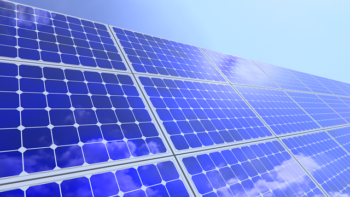 Misc
Posted by Patrick Haddad
Burns & McDonnell has recently completed the construction of a 65-MWdc/50-MWac solar project at Vistra's Brightside Solar Facility in Live Oak County, Texas.
The project peaked with over 250 craft construction professionals on-site and was completed with zero safety recordables or lost time incidents.
The site utilizes 440-watt First Solar thin-film modules in conjunction with a single-axis tracking system. In addition to the photovoltaic (PV) scope, Burns & McDonnell also provided engineer-procure-construct (EPC) services on the project substation, which is a 34.5-kV to 69-kV interconnection. The interconnecting substation design incorporated a future utility upgrade to the generating voltages, approximately 12 months after the commercial operation date, as the existing 69-kV transmission line will upgrade to a 138-kV transmission line.
"This project provided a unique opportunity for us to deploy our integrated EPC execution method by designing and self-performing the construction of both the PV and interconnecting substation," says Matt Dickey, construction project manager at Burns & McDonnell.
"By aligning the critical procurement packages with the construction packages and engineering packages we were able to procure equipment based on when the schedule called for it to be installed. This helped alleviate some of the supply chain issues and better plan the logistics of getting material to the site."
Source: Burns & McDonnell
Photo (for illustrative purposes): Solar Panel / jnittymaa0 / Pixabay / Free for commercial use
Comments