Siemens launches new pole-mounted transformer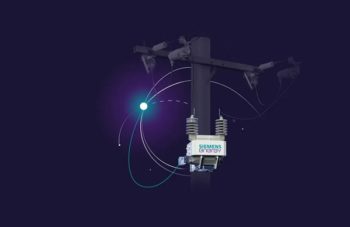 Tech
Posted by Patrick Haddad
Siemens Energy has launched CAREPOLE, an innovative dry-type single-phase transformer for pole applications.
Designed for the technological requirements of the American grid, the new cast-resin distribution transformer provides a reliable and sustainable alternative to oil-filled transformers.
"For a successful energy transition, we also must rethink the power grid with a focus on making it greener and strengthening its resilience. With our pole-mounted dry-type transformer, we are not just closing a gap in the American market but also presenting a maintenance-free alternative to oil-filled transformers that allows the more environmentally friendly, more reliable, and cost-efficient operation of the distribution grid," says Eduardo Terzi, Senior Vice President Non-Switching Products at Siemens Energy.
Considering growing energy demand and the fluctuating feed-in of renewable energy, the new transformer was designed to handle high overloads to facilitate power flow balancing and satisfy real-time demand at any time. Sealed with cast-resin under vacuum, the compact windings of the transformer allow for its approximately 20 percent smaller volume size compared to a conventional liquid-filled pole-mounted transformer.
The high mechanical strength of the CAREPOLE's frame and cast resin protects it against corrosion and thereby extends the transformer's service life. At the same time, it prevents copper and aluminium thieves from destroying the transformers and putting themselves and others at risk. The new transformer is designed as a plug-and-play asset with an identical fixing mechanism as fluid-immersed transformers, and is therefore perfectly suited to replace existing installations. Siemens Energy's digital transformer solution Sensformer can also be added to CAREPOLE to optimize operations and further increase reliability.
CAREPOLE has a power rating between 10 and 100 kilovolt-amps (kVA), a voltage capacity between 15 and 36 kV and a typical lifetime of over 25 years.
Source and image: Siemens Energy
Comments