Ocean Wind hands out substation contracts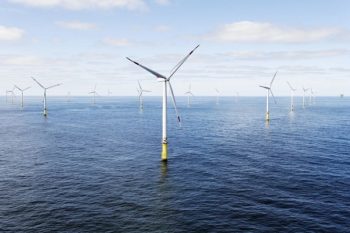 Substations
Posted by Patrick Haddad
Burns & McDonnell has been awarded a contract to construct two onshore substations for the Ocean Wind 1 wind project.
Engineering, procurement and construction contracts for the wind project have been handed out to two firms, JINGOLI Power and Burns & McDonnell Engineering Company.
Burns & McDonnell Engineering Company, Inc., will install a substation in Upper Township that includes an interconnection to a nearby Atlantic City Electric substation. The company will also install a substation at Oyster Creek, with an interconnection to a nearby First Energy substation, and install an underground export cable from the landfall to the onshore electric substation.
JINGOLI Power will install an underground electric export cable from landfall to B.L. England, the site of the onshore electric substation in Upper Township, and engineer, procure and install a duct bank/manhole system that will house the export cables. The company will also provide job training and apprenticeships to local residents and area teens interested in STEM careers to ensure project investment dollars remain in the community.
"The awarding of these construction contracts marks significant milestones in moving the state's first offshore wind project forward," said Grant van Wyngaarden, Head of Procurement, Ørsted North America.
"We are focused on doing all we can to meet the state's timeline for delivering the Ocean Wind 1 project, hiring locally, creating job opportunities, and encouraging supply chain growth to help the offshore wind industry mature in New Jersey."
Project engineering began during the first quarter of 2022, with construction estimated to start in September 2023.
Source and image: Ocean Wind
Comments