New transformer for Bokhorst substation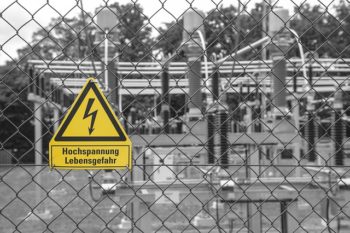 Substations
Posted by Patrick Haddad
SH Netz has received a new 63 MVA transformer for the Bokhorst substation.
The new transformer comes as part of a project by Schleswig-Holstein Netz AG (SH Netz) to invest around €4.3 million in the grid infrastructure in the Schenefeld district.
The expansion of the 110,000-/20,000-volt facilities at the Bokhorst substation is part of the plan to additionally increase the uptake of green electricity from renewable energy plants.
The investment project also included the construction of a new large transformer at the substation. After a journey of around 1,300 kilometres, the transformer, which was manufactured by Kolektor ETRA in Slovenia, arrived at the transformer station by heavy goods transport. Here, the transformer, which weighs around 75 tonnes, was moved to its final location and placed on the prepared foundations with millimetre precision.
The 7.40 metre long, 3.92 metre wide and 4.82 metre high transformer has a capacity of 63 megavolt amperes (MVA). The commissioning of the large transformer, which will supply customers in the Schenefeld district, among others, will take place in August 2022.
"The biggest challenge in this measure was the precise coordination of all trades and the logistical effort of the heavy load transport. It is only through the good cooperation of all those involved that such short construction times can be realised," said André Linnenschmidt, head of SH Netz's technical site in Dägeling.
"By renewing the large transformer and the high-voltage components, we are ensuring the usual high level of supply security for our customers in the Schenefeld district and creating additional grid capacities for the energy turnaround."
Source: SH Netz
Photo (for illustrative purposes): umspannwerk / blickpixel / Pixabay / Free for commercial use
Comments