Norwegian consortium to develop combined offshore substation and hydrogen factory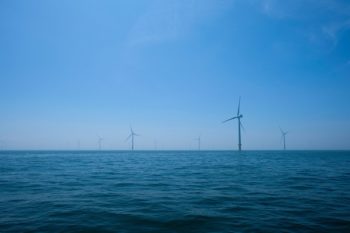 Substations
Posted by Patrick Haddad
Norwegian companies, Arendals Fossekompani, Kongsberg, and Moreld, have joined forces on the Hydepoint project to develop a combined offshore substation and hydrogen factory.
Arendals Fossekompani, Kongsberg Gruppen and Moreld are industrial partners who will be equally large owners of the new company Hydepoint AS. Moreld will contribute with offshore infrastructure solutions, KONGSBERG contributes with power and management systems, and Arendals Fossekompani contributes with solutions for optimized planning and operation through its in-depth knowledge of the power market, including through the portfolio company Volue.
"There is a great potential for reducing costs through solutions that can be industrialized, standardized and built in large numbers. Hydepoint will offer fully developed substations where both costs and delivery time are significantly reduced," says Geir Austigard, CEO of Moreld.
"Hydepoint is a complete solution for receiving, converting, and transmitting the full energy potential from offshore wind farms, with reduced dependence on the onshore power grid. Placed in the ocean, close to wind farms, Hydepoint can convert all or part of the energy into hydrogen. This will reduce the need for upscaling the power grid both to and on land," explains Morten Henriksen, Executive Vice President at Arendals Fossekompani.
"Demand for hydrogen is already significant and expected to grow further. Hydrogen is utilized directly in several industries and will also be used for the production of alternative energy carriers, such as ammonia and synthetic LNG. Green hydrogen, that is hydrogen produced based on renewable energy, will replace grey hydrogen, which is based on natural gas. This will have a positive environmental effect both short-term and long-term," says Henriksen.
"KONGSBERG already has significant activities in offshore wind, offering solutions that enable efficient development and operation of offshore wind. For offshore wind to work in complex energy systems, it is crucial to ensure attractive and robust solutions for energy conversion, storage, and management. Hydepoint contributes to solving these challenges by allowing surplus power to be converted directly to hydrogen offshore. Hydrogen can be stored, transported, and used alternatively," says Geir Håøy, CEO of KONGSBERG.
Source and image: Arendals Fossekompani
Comments