Meralco to retrofill 220,000 transformers with natural ester oil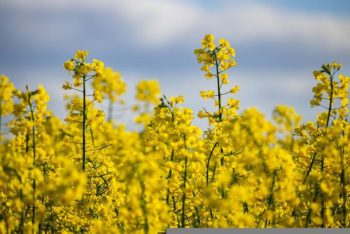 Tech
Posted by Patrick Haddad
Philippine utility company Meralco has started to implement a wide-ranging project to replace the insulating fluids in 220,000 distribution transformers.
This standardised shift will be achieved by replacing the mineral oil in existing distribution transformers with natural ester, a fire-safe and biodegradable transformer liquid; with the first batch of the retrofilling program conducted MIESCOR (the service arm of Meralco) with MIDEL eN 1204 natural ester oil. Meralco is the largest private-sector electric distribution utility company in the Philippines, serving 36 cities, 75 municipalities and over 7 million customers. 
The switch to natural ester transformer liquid is part of Meralco's sustainability agenda, which the Company has aligned to the United Nations' Sustainable Development Goals. The adoption of natural ester oil supports and heightens the achievement of Meralco's sustainability aspirations; the utility has set itself a goal of converting the majority of its distribution transformer fleet to natural ester by 2030.
Meralco's Vice President and Chief Sustainability Officer, Raymond Ravelo, commented "Upgrading our distribution transformer fleet with earth-friendly materials is a major undertaking in line with our sustainability agenda. As we continue to embed sustainability deep in our strategy and operations as a Company – from the centers of our business activities to the edges of our networks – we commit to powering the good life for our more than seven million customers through greener, safer electricity service."
The retrofilling project is underpinned by a white paper published by Meralco titled "MERALCO's Adoption of Natural Ester Oil as a Sustainable, Reliable and Innovative Alternative to Mineral Oil as Insulating Fluid in Pole-Mounted Distribution Transformers".
The paper details the benefits of deploying natural ester fluids and explains the calculations behind the projections for savings and extended asset life. The paper was presented at a major APAC energy conference in early 2022, and will be further examined in detail in a forthcoming MIDEL webinar.
MIDEL eN1204 is derived from rapeseed and has the most positive sustainability credentials of all natural ester liquids. MIDEL ester liquids are supplied to over 65 countries worldwide, including a significant amount into the Asia-Pacific region.
Steve Jones, MIDEL's Sales Director for the Asia-Pacific region, said "This retrofilling initiative is a great example of utility-wide adoption of safer, greener, ester transformer liquids. Historically, pole-top transformers were considered a disposable commodity. Meralco's retrofilling drive shows an innovative approach to sustainability that many other utilities in the region can learn from and emulate."
Ronnie Aperocho, MIESCOR's President and CEO, said "Using natural ester oil as the insulating liquid in our distribution transformers instead of mineral oil will allow us to extend the life of this critical equipment as well as shift away from mineral oil which is more difficult to dispose of. As our nation continues to grow, the provision of a safe, reliable and sustainable energy infrastructure will be vital."
Source: MIDEL
Photo (for illustrative purposes): Rapeseed / Tatius / Pixabay / Free for commercial use
Comments